INFINITI All-Wheel Drive FAQs
Like many Colorado drivers who are currently car shopping, you might be asking yourself, "Is AWD worth the extra money?" The experts at our INFINITI dealership near Thornton are here to help answer that question as well as show you our lineup of AWD INFINITI models for sale. We'll help you weigh the all-wheel drive advantages and disadvantages, so you can determine if an INFINITI AWD model is right for you. The team at Rickenbaugh INFINITI is excited to tell you about all-wheel drive safety and AWD vs. FWD gas mileage, so you can pick out the vehicle that checks every box on your wish list. Are you ready to test-drive an AWD INFINITI QX50 SUV or another model that catches your eye? Visit our local INFINITI dealer to get started!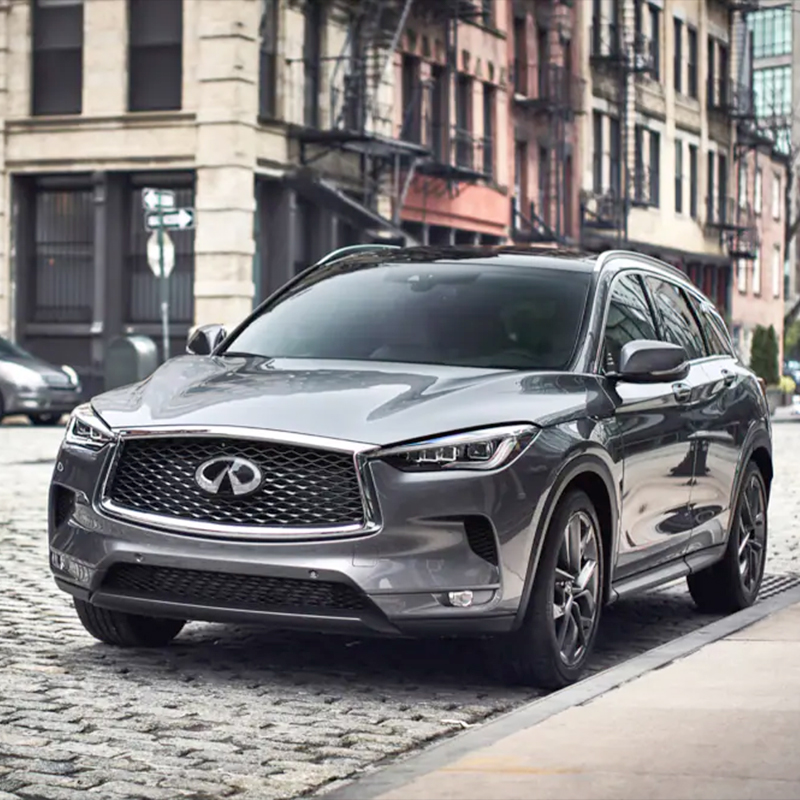 Are There AWD INFINITI Models for Sale Nearby?
If you're leaning toward an AWD INFINITI SUV or sedan, you're in luck because here at our CO INFINITI dealer, we have plenty in stock. Whether you have your eye on a new INFINITI QX55 LUXE AWD model or you're more interested in a Q50 AWD Sedan, there's something for everyone on our lot. Ask our team to explain the differences between AWD vs. FWD vs. RWD and help you choose the ideal vehicle for your lifestyle and priorities. There are plenty of all-wheel drive INFINITI vehicles to choose from, so don't wait to pay us a visit!
Which Is Better, AWD or FWD?
Deciding if AWD or FWD is better depends on a variety of important considerations, including the landscape, road conditions and so much more. Customers frequently ask our nearby INFINITI sales team "Is AWD safer than FWD?" to determine how they'll be able to navigate tough Colorado weather and rugged road conditions. Is AWD vs. FWD in snow a safety concern of yours? If so, an all-wheel drive INFINITI QX50 or QX60 SUV might be the best choice for you. Chat with our Greater Denver INFINITI sales team and we'll help you review the AWD vs. FWD pros and cons, so you can buy the best vehicle for your needs.
Is AWD Better Than FWD In the Snow?
Yes, usually AWD vehicles handle better in snowy elements than FWD models. Stop by our Dacono INFINITI dealer and we'll go into further detail about the differences between AWD vs. FWD with snow tires. We can even explain what to expect with AWD vs. FWD in rain and other weather conditions.
Are There Fuel-Efficient INFINITI AWD Models?
Yes! INFINITI does a great job of engineering fuel-efficient INFINITI sedans and SUVs that also come with all-wheel drive capability. Let us show you the INFINITI Q50 mpg ratings and QX80 engine specs, so you can pick out an AWD luxury car that's great on gas.
Contact Rickenbaugh INFINITI to compare AWD vs. FWD SUVs and review our lineup of gorgeous and highly capable INFINITI models. We're thrilled to be your go-to location for finding the perfect all-wheel drive INFINITI for you!